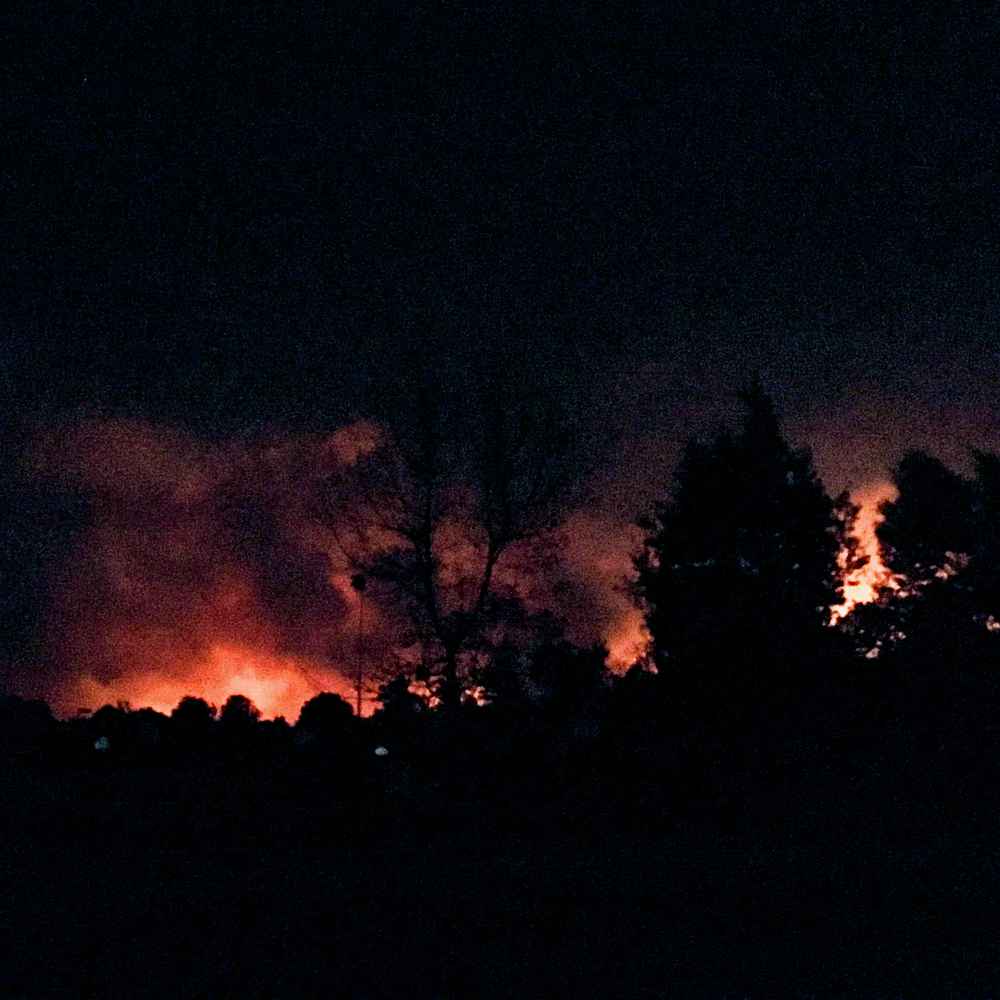 Sunday, October 8th, 2017.
That was the day I drove back from Healdsburg, California.
I was driving to Calistoga.
It was a beautiful drive home.
The music was loud. 
The strong winds were felt throughout the car with the open windows and sunroof. 
I remember arriving back at where I was staying. Surrounded by trees and nature. 
I put on a movie that was interrupted mid-way by honking horns. Strange, I thought, as I continued the movie. 
About 20 minutes later, the power went out. 
I remember walking over to the window. I smelled smoke. There was a glow off in the distance over the hill.
That was the first time I evacuated. 
That glow was the Tubbs Fire, the most destructive wildfire in California history at the time. 
Contained 23 days later, the Tubbs fire burned 36,810 acres and killed at least 22 people. It destroyed more than 5,643 structures. The estimated economic loss was at 1.2 billion. 
I lived in that natural disaster zone for weeks. I evacuated a second time. 
I learned, with many others, during these days. 
I remember sitting in restaurants and coffee shops the following weeks. Being there and hearing stories of people who had lost their homes.
Having had a house fire myself in my younger years, I knew what it felt like to lose everything. 
I remember tearing up as others cried uncontrollably in front of me sharing their story. 
I remember walking through the shelters and the evacuation areas. Seeing people of all ages. 
I remember the smells and the visuals. 
I remember the adrenaline keeping me up until 5 am the night the fire broke out. I slept for a few hours in my car in a high school parking lot with dozens of others who fled for safety. 
While there can be devastating effects during disasters, to be strong, we must be careful with our language.
It could be said the body's default tendency is to see the fear.
To be anxious.
To focus on the destruction.
The loss of life.
The impact on the economy. 
To be strong, which can serve those around us, we must use language that gives us strength.
Many are shouting fear from the rooftops. Others can flock to that fear. It is very real, I'm not advocating for the absence of it. 
May I share a reminder that the way we choose to see everything outside of us does something for us. 
Our language habits create more fear if we focus on the fear we see. 
That fear can weaken our immune systems and affect our ability to act. 
To remain strong focus in ways that give you strength.
Focus on what is gained.
Focus on what is valuable. 
Focus on seeing the world in a way that serves your strength.
Be grateful. 
When I look around, I see opportunity.
I see a world that gets the opportunity to come together.
To live, learn, and work – together. 
What a beautiful time to be alive. 
What a valuable time to be alive, individually and collectively. 
I wonder what you are choosing to see.